Create Your Account:
---
Affiliate Ideas: No Followers, No Experience....No problem!
If you have never done affiliate marketing before and do not have any followers you can still join the program and learn to earn with us.

The Amir Anzur affiliate program has two tiers. The first tier gives 25 % and the second tier gives 10 %. So instead of directly getting clients, you could reach out to influencers and explain to them about the Amir Anzur program can do for them. You will make 10 % of whatever the influencer makes. So for a USD 1,000 program which is sold, the influencer would make USD 250 and if you were the one who referred the influencer to signup you would earn USD 25 for that sale.

Remember the bigger and more trusted the influencer the more you can make. You make 10 % of whatever they make for the first year of the client. As with anything the earlier you start marketing the more you have a chance of making money.

You could create a LinkedIn profile and start adding people in UK, US and Middle East. You can call yourself "Director of Marketing at AmirAnzur.com/1" (or whatever your affiliate link is). You can then approach them to see if they want to collaborate with Amir Anzur. If they end up promoting Amir Anzur to their followers you make 10 % of whatever they make.

You can DM (Direct Message) people on Instagram. You could say you are Director of Marketing at Amir Anzur and if they would like to do a paid promotion. You explain the affiliate commission model to them and you make 10 % of whatever they make.

Affiliate Ideas: Make Money with Your T shirts and clothing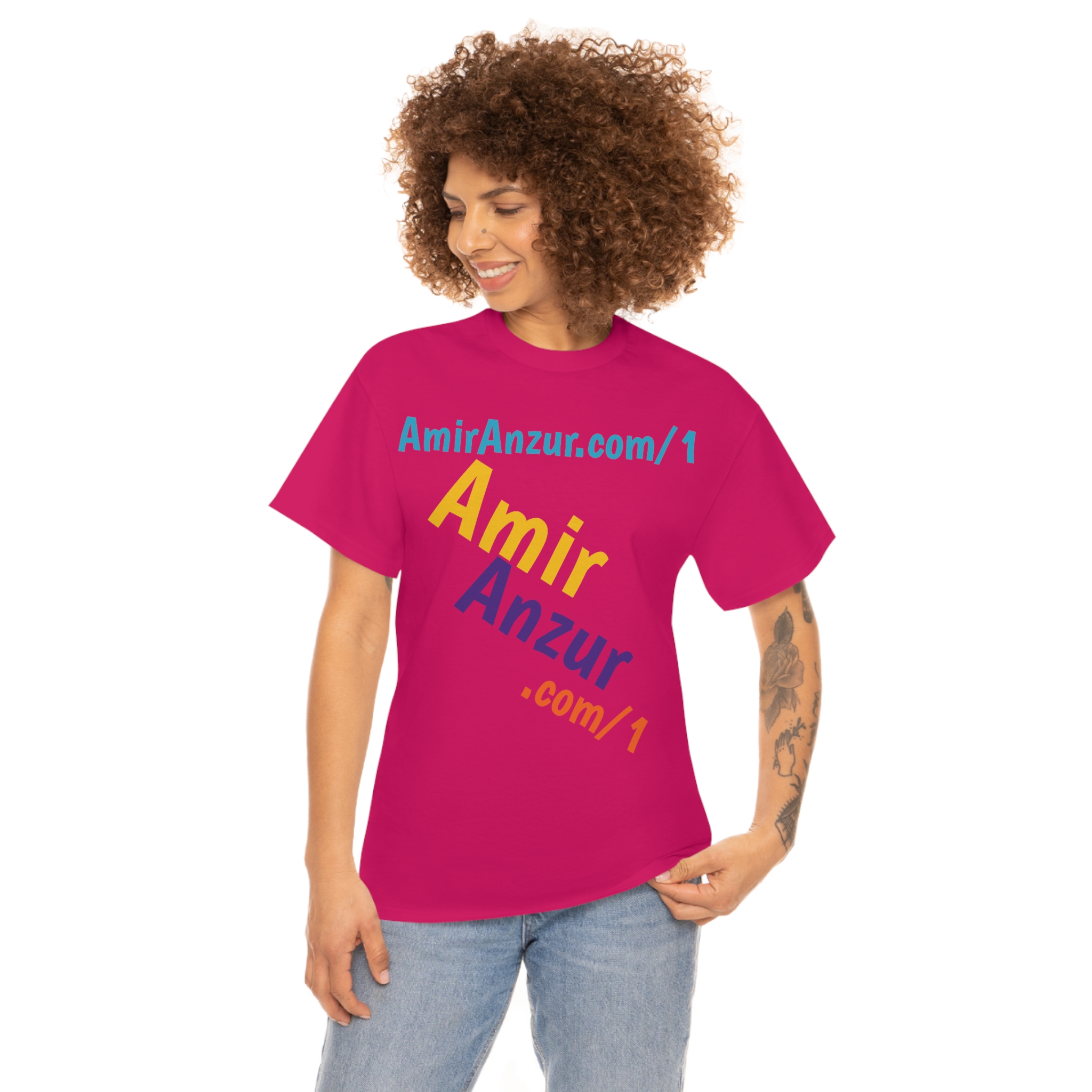 Normally you pay companies like Nike and Armani for the privilege of wearing their logo. What about if you could actually get paid for wearing your clothes?

With Amir Anzur you can get paid!
1. Signup as an affiliate for free
2. Get a unique number e.g. my number is /1
3. Go to a custom t-shirt, sweatshirt, mug making site like Printify.com
4. Create your own t-shirt design which takes 15 minutes with your number printed clearly e.g. "AmirAnzur.com/1"
5. If someone asks you about the t-shirt explain the programs of AmirAnzur.com or if they visit your link you will make 25 % of what they spend. Anywhere from USD 250 to USD 25,000 per month for a single sale.
Affiliate Ideas: Make Money Driving an Uber
When driving your Uber/Lyft/Bolt/Black Cab you have a captive audience.

You can simply put some flyers in your cab or buy books to sell to your clients.

You can buy a book on Amazon for usd 5 and sell for usd 10 in your car. Remember though the profit on a book in your car is pocket change compared to what you could make if someone buys online where you can make from USD 250 for a sale.
Is It Possible To Become a Millionaire Promoting Amir Anzur?
You don't know if you don't try. For some of you it will mean a simple email to your already established email list. While others will need to make a few phone calls to friends or through a cold call list. Others won't have the connections so will have to work harder for it.

If you are a newspaper, TV Channel or an Influencer with a following it will be easier to reach the goal.

Remember you get 25 % of everything we sell in the first year. For a USD 1,000 program you make USD 250 which means if you can help us get 4,000 clients you will reach your USD 1,000,000 goal.

If you know an organisations willing to invest in the Ultimate Digital Transformation you will make USD 25,000 commission per month for the year or USD 300,000 per year if they work with us for an entire year.

I know these numbers seem high but I wanted to let you know that it is possible. Focus on making our first USD 250 together and the rest will follow.